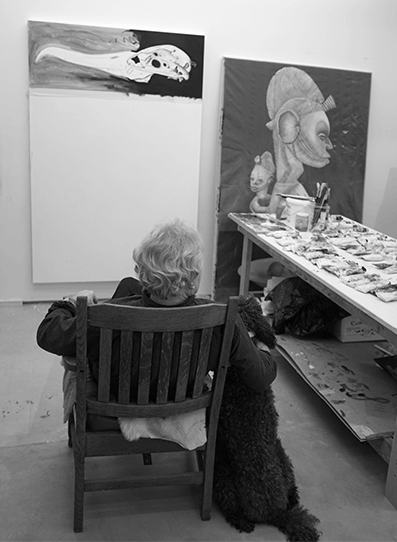 BIOGRAPHY
Art has driven Andrew Gregg's career, travel and life in general. He began exhibiting art in local community art shows in elementary school. His youth was spent in Mildura and Ballarat, Victoria, Australia. The semi desert landscape along the Murray River and two memorable art teachers shaped his life-long passion.

Andrew taught studio art and art history for 33 years at Trinity College School, a leading independent school in Port Hope, Ontario, Canada. He fully immersed himself in exploring and discovering a variety of studio techniques - always working beside his students. An interest in art history led to an MA at the University of Toronto.

In recent years he has been drawn to indigenous cultures; Australian and Ontario First Nations and the Yoruba in Nigeria where he spent two years teaching at the American International School, Abuja. While living in Nigeria Andrew began collecting old village figurative sculpture. In short Andrew retains a fascination for 'otherness'. Maintaining travel journals and drawing diaries has been a lifelong habit. He has searched Botanic Gardens in Brisbane and Melbourne for inspiring subjects. The open spaces and ancient eucalypts in Melbourne's Royal Park have provided subjects during the long Melbourne Covid-19 lockdowns. Once the pandemic is over an outback (painting/drawing) campervan trip around and across the continent is planned.

He lives in downtown Melbourne and by a pristine lake in the Kawartha Highlands, Ontario.